Kids, I'm going to tell you the incredibly long story of How I Met Your Mother
How I Met Your Mother is based on Ted Mosby's decision to reveal to his kids his romantic quest to spawn them.
His son initially asks if they're being punished for something, which gets some laughs.
But after 208 20-minute episodes, the odds they weren't quite as happy.
That's just shy of three days if told back-to-back.
That's how felt for the audience too – like a punishment by the end.
Have you met Ted? (Unfortunately, yes)
HIMYM debuted less than 18 months after Friends ended and there are a bunch of similarities.
An odd-but-cool lothario (Joey/Barney), a lovable and excitable joker (Chandler/Marshall), a slightly neurotic creative type (Monica/Lily) and a driven one who doesn't know what they want (Rachel/Robin).
In Friends, there are also Ross and Phoebe. In HIMYM, there's Ted.
The former two are oddballs in their own way but seem okay. Mr Mosby is not. He's an idiot.
Again, it took him nearly three days to explain a story of how he met his wife.
Most of that time doesn't even feature her. The show was just one massive tease, unlike Ted.
He was whiny, high-maintenance and, frankly, just unlikable.
If you asked anyone their favourite character from the show, no one would pick Ted – and yet, it's his story.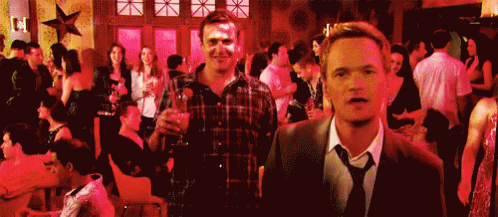 "It's just, eventually we're all gonna move on. It's called growing up."
In the end, the writers started focusing on the others more as they realised Ted should just be a bit-part player.
Jason Segel and Neil Patrick Harris are superb as student-cum-lawyer-cum-judge Marshall Eriksen and, erm, suit-wearer Barney Stinson.
Alyson Hannigan's Lily Aldrin and Cobie Smulders as Robin Scherbatsky add to the fun and it's all good.
That's a *great* foursome.
Marshall and Lily are the adorable couple and Robin and Barney are fantastic foil for each other.
Seeing them switch between interacting with each other, it all feels natural.
You see a noticeable difference between the early seasons, where Ted's failed romances take the lead, and the middle as it moves to the other four.
Frankly, the more room Marshall and Barney have to operate in, the better the show was.
"We gotta wait for the real thing, no matter how tough it gets."
But after 184 episodes, we *finally* got the big reveal – the mother.
HIMYM turns back to Ted to close the show out in its final season.
Tracy McConnell (erm, that's the mother's name) was teased throughout the show and fortunately fitted in well during the final series.
Cristin Milioti was perhaps not the big name expected but was good in the role and finally ended Ted's pursuit (sweet relief).
The ending to the show left many feeling dissatisfied and understandably so.
But you could argue making a show lasting nine seasons and only introducing a major character who has been teased for eight years is tedious in itself.
The premise for the show was good and it was interesting to see all the characters mature.
But the title was How I Met Your Mother, not Four Cool People (and Ted) Live in New York.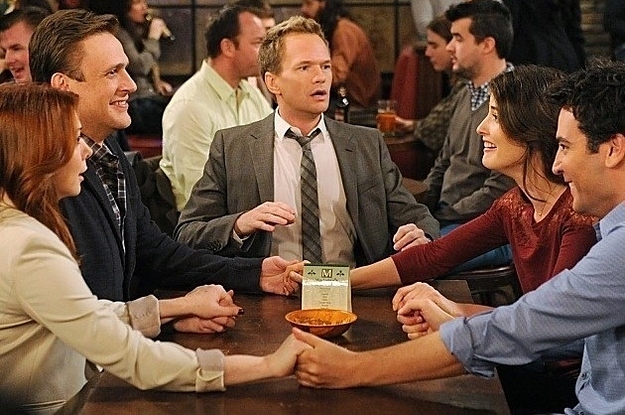 "Sometimes we search for one thing but discover another."
Cut some of the hours of Ted being crushed by Victoria, Stella and Zoey (you can argue Robin too) and HIMYM would have been better, no doubt.
Marshall, Barney and Robin could get a bit more air time, enabling their characters to shine and there's less Ted.
Who loses there? The audience sure don't.
Seriously, thank goodness for Jason Segel and, even more importantly, Neil Patrick Harris.
It's the classic American sitcom problem – not knowing when to stop.
The show ends with Ted's children asking the question some viewers had asked for years.
Why did you tell us this whole story and only mention the mother for only a tiny amount of it?
Could this have reached the heights of Friends? Maybe, probably not.
Did it come anywhere close? Nope.
"Have you met Ted?", Barney used to say. Unfortunately, we know him only too well.